Commercial Roofing Services in Northern California
A well-maintained and secure roofing system is crucial for your business. However, the challenges and issues of maintaining your commercial roof can be overwhelming. From leaks and damage to energy inefficiency and outdated materials, these problems can disrupt your business operations and frustrate you.
At Cool Roof Solutions, we understand the impact a reliable roofing solution can have on your property. We are here to guide you through the process and provide effective roofing services tailored to your needs. With our commercial roofing services to quality, you can trust our team of roofing experts to deliver the results you deserve.
Comprehensive Roofing Services to Meet Your Needs
Roof Installation, Repair, and Maintenance
Cool Roof Solutions offers a wide range of commercial roofing services to address all your needs. Whether you need a new roof installation or need repairs to fix leaks and damages, our experienced professionals are ready to assist you. We also provide maintenance services to ensure your roof remains in optimal condition, extending its lifespan and preventing potential issues.
Types of Roofing Systems
Our commercial roofing contractors specialize in various roofing systems, including flat roofs, PVC roofs, TPO roofs, EPDM roofing, and roof coatings. Our team has the knowledge and expertise to work with different materials and design solutions that suit the unique requirements of your commercial property.
Energy-Efficient Solutions
We understand the importance of energy efficiency in today's environmentally conscious world. That's why we offer energy-efficient roofing solutions that can help reduce your energy costs while minimizing your carbon footprint. From cool roof coatings to reflective roofing materials, we have the expertise to enhance the energy efficiency of your commercial property.
Experience and Qualifications That Set Us Apart
With years of experience in the commercial roofing industry, Cool Roof Solutions has earned a reputation for excellence. Our team of qualified contractors is ready to handle any project, regardless of size or complexity. Additionally, we hold multiple certifications, ensuring that our roofing work meets the highest standards of quality and professionalism.
To get started with our commercial roofing company in Northern California, simply: 
Contact us for an assessment.

We'll determine the best actions to take for your roof.

Enjoy a roofing solution tailored to your needs.
Get A Reliable Solution For All Your Roofing Needs
Don't let common roofing challenges hinder your commercial property's success. Cool Roof Solutions offers reliable and comprehensive roofing services tailored to your needs. Our professionals are ready to guide you through the process and provide top-quality solutions that ensure the longevity and integrity of your commercial roof.
Partner with us today and experience the difference of working with a trusted commercial roofing company in Northern California. Contact Cool Roof Solutions for a consultation and take the first step towards achieving roofing success for your commercial property.
Do you notice signs of wear and tear currently? What happens if those get bigger, and it's too late to act? These are questions most business owners prefer to leave as rhetorical questions. Wear and tear can lead to expensive damages to your business.
Thus, it is essential to check and monitor your condition. Being the best roofing company in Chico, CA, Cool Roof Solutions covers all the roofing services you might need. Be it repairs, installing new, or maintenance.
Cool Roof Solutions works with the best roofers to provide a wide range of solutions for any roof types. Making us your best shot at getting exactly what you want.
As earlier stated, our goal is to ensure your happiness. In this case, we work according to your specifications. Aligning our roofing services to your needs, and getting the job done right.
As a team of expert roofers, we are at your beck and call regarding any roofing service, home or commercial, you can count on us. To effectively serve you, we break down our services into the following;
Commercial Roof Replacement
There are cases where roofs can be damaged beyond repair. In such cases, a full replacement is your best option. Besides offering the best roof replacement services, our roofing experts will determine the best material for your project. Whether your needs are aesthetic or for efficiency, we have got your back with the best prices.
One good news is that your Insurance company might cover your roof replacement. So you might not worry about the cost.
You might need to invest in a new roof, and we provide a superior product—an 18-year warranty with an honest, dependable, and flexible installation schedule. With high working efficiency, we will complete your project in a timely fashion. Allowing you to return to work as soon as possible.
Commercial Roofing Leak Detections and Repairs
Leaks can be minor or significant. Small holes may not be noticeable, but it could grow into a major leak which could prove costly. Thus, it is best for your business that leaks are detected and fixed as quickly as possible.
Here, at Cool Roof Solutions, we offer leak detection and repair services. We are happy to check your roof for leaks. And provide repair solutions and recommendations to avoid any damage at all that can arise.
Our products are designed to withstand whatever harsh weather California may bring. So, whether you need leak repairs or are looking to save more by choosing a roof replacement, Cool Roof Solutions is here to help. Call us for more information on how to go about it.
Roof Maintenance
Maintaining a high level of performance for your business is not an easy fit. You need to consider every detail, including your roof. That's where we come in. You don't have to worry about your business as well as maintaining your roof. Cool Roof Solutions offers the best roof maintenance. And with a keen eye will handle your roof maintenance.
Are you looking for top-quality roof services in your area? Call us at the phone number: (530) 520-4274
Cool Roof Solutions is one of the leading roofing companies in Chico, California. Our attention to detail and use of a superior product has earned us a reputation. Our product comes backed with an 18-year warranty. Plus, our dependable team has earned us a reputation across Chico. Our services cater to Butte County, Sutter County, Shasta County, and Sacramento County.
Looking for an honest, reliable, and experienced company to handle your roofing needs? Look no further than us!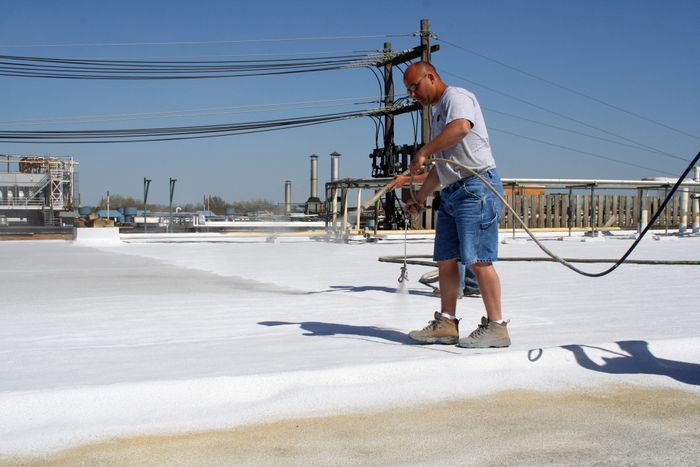 We proudly serve Northern California. If you're not sure we service your area, please give us a call!
CONTACT US NOW AND GET A FREE QUOTE
We provide the right product for your roofing needs.