Commercial Roofing in Northern California | Cool Roof Solutions
Are you in the market for the best services for your new roofing project? Are you looking to fix up your leaking roof? Are you looking to renovate your current building? Look no further, whatever your roofing needs, be it commercial or industrial, Cool Roof Solutions, Chico, CA has got you covered.

We are a local Chico, CA roofing company, with years of experience in roofing system standards in Chico. Our main goal is to make sure our clients are happy. So, we focus our expertise on providing the best commercial roofing service.

Nor-cal services range from installations, repairs, through to maintenance services. For many years, Chico business owners have chosen our roofing company for their construction needs. This is a testament to why we are a leading company in regards to roofing services in Chico, CA.

Our services include but are not limited to home and commercial:
Commercial Inspections
Replacement
Re-roofing
Repairs
Maintenance
Flashing repair & replacement
Flat, low-slope and sloped roof expertise
Free estimates for all roofing work
Do you notice signs of wear and tear currently? What happens if those get bigger, and it's too late to act? These are questions most business owners prefer to leave as rhetorical questions. Wear and tear can lead to expensive damages to your business.
Thus, it is essential to check and monitor your condition. Being the best roofing company in Chico, CA, Cool Roof Solutions covers all the roofing services you might need. Be it repairs, installing new, or maintenance.
Cool Roof Solutions works with the best roofers to provide a wide range of solutions for any roof types. Making us your best shot at getting exactly what you want.
As earlier stated, our goal is to ensure your happiness. In this case, we work according to your specifications. Aligning our roofing services to your needs, and getting the job done right.
As a team of expert roofers, we are at your beck and call regarding any roofing service, home or commercial, you can count on us. To effectively serve you, we break down our services into the following;
Commercial Roof Replacement
There are cases where roofs can be damaged beyond repair. In such cases, a full replacement is your best option. Besides offering the best roof replacement services, our roofing experts will determine the best material for your project. Whether your needs are aesthetic or for efficiency, we have got your back with the best prices.
One good news is that your Insurance company might cover your roof replacement. So you might not worry about the cost.
You might need to invest in a new roof, and we provide a superior product—an 18-year warranty with an honest, dependable, and flexible installation schedule. With high working efficiency, we will complete your project in a timely fashion. Allowing you to return to work as soon as possible.
Commercial Roofing Leak Detections and Repairs
Leaks can be minor or significant. Small holes may not be noticeable, but it could grow into a major leak which could prove costly. Thus, it is best for your business that leaks are detected and fixed as quickly as possible.
Here, at Cool Roof Solutions, we offer leak detection and repair services. We are happy to check your roof for leaks. And provide repair solutions and recommendations to avoid any damage at all that can arise.
Our products are designed to withstand whatever harsh weather California may bring. So, whether you need leak repairs or are looking to save more by choosing a roof replacement, Cool Roof Solutions is here to help. Call us for more information on how to go about it.
Roof Maintenance
Maintaining a high level of performance for your business is not an easy fit. You need to consider every detail, including your roof. That's where we come in. You don't have to worry about your business as well as maintaining your roof. Cool Roof Solutions offers the best roof maintenance. And with a keen eye will handle your roof maintenance.
Are you looking for top-quality roof services in your area? Call us at the phone number: (530) 520-4274
Cool Roof Solutions is one of the leading roofing companies in Chico, California. Our attention to detail and use of a superior product has earned us a reputation. Our product comes backed with an 18-year warranty. Plus, our dependable team has earned us a reputation across Chico. Our services cater to Butte County, Sutter County, Shasta County, and Sacramento County.
Looking for an honest, reliable, and experienced company to handle your roofing needs? Look no further than us!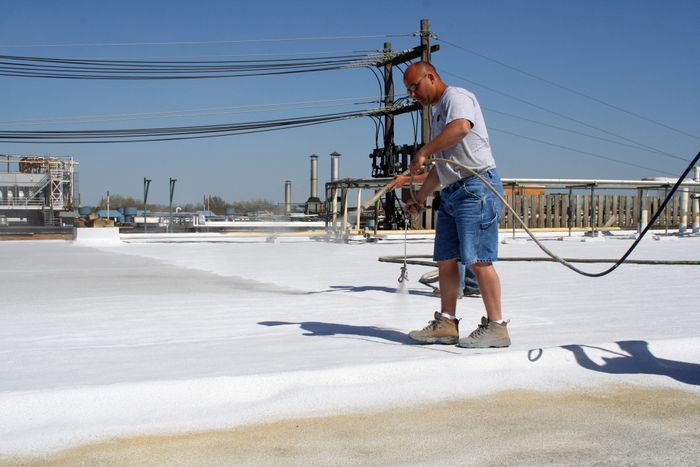 We proudly serve Northern California. If you're not sure we service your area, please give us a call (706) 932-3626.
Here are the areas we service:
CONTACT US NOW AND GET A FREE QUOTE
We provide the right product for your roofing needs.